From the Staging Lanes | April '09
BY: ISAAC DEHAAN
Spring is in the air and here in the Midwest, the anticipation is growing with the start of the racing season less than a month away. WMSD has a Test and Tune scheduled for May 2 with a point series race the next weekend. The Pro Truck Nationals series has its first race on May 15th and 16th to kick off that series, and most other tracks have at least one race in May to get started out.

It's great to have racing getting started again around here and it appears like its going to be a good year.


On April 4th I attended the (what hopefully will be the first of many) Snow Challenge Hill Climb at Schuss Mountain Ski Resort in Bellaire, MI. The snow hill climb isn't just a hill climb, it is actually side by side drag racing up one of the smaller ski slopes, heads up start, single elimination format. There was a bunch of buzz about this event in the weeks prior on the internet, and it really did nothing to disappoint. It has been 10 years since an event like this has happened in MI and based on the reception by racers and spectators alike, everyone was ready for it. The early spectator count was somewhere in the 1000 to 1400 mark, making it the best attended event of its kind that I have seen lately. The resort told me they actually had to open more rooms for people as they were unprepared for the sheer amount of people that stayed at the resort over night. Even the food vendors said they ran out of most food items due to the fact they did not expect such a large crowd. No sand event in the last 5 years have attracted this kind of spectator turnout, and with approximately 150 entries, the car count was very impressive also. The classes were determined by tire size; 31" and down, 32"-35", 36" and up, a diesel class, and the super mod class "Outlaw" style run what ya brung and hope its enough!! There were a few of us "sand" guys there; my dad and myself, Mike Page, Ben Dozeman, Kip Martin and his boys, John Schultz, The Jeske Bros., Shawn and Arnie Boyd, Ronnie Chittenden, Turbo Tom, and the Tripp Brothers just to name a few. What was even more exciting was the fact that I saw sand cars I had not seen in 7-10years show up for this event. It was great to see Bob Geer and the Twister jeep along with Shawn and Arnie Boyd and the "Strip Tease" jeep out again. Both these guys used to frequent the sand drags in West Michigan back in the early to late '90s but have kind of disappeared over the years.

While I don't know all the winners, I do know a sand racer, Mike Page won the Super Mod class with some unbelievable runs up the hill. Mike along with Kip, Turbo, Shawn, and Ronnie put on an incredible show for the fans. I'll let the pictures speak for themselves, but it was awesome to say the least!!

While it was a great weekend, I did take away some thoughts from the races:

#1. 150 entries. The entry fee was $20 per class, with trophies and some prizes for winning, NO PAYBACK!! For everyone that says "I won't race for a trophy" or only wants to race if the payback is high enough, I can show you 150 guys that don't feel that way, and easily another 75 more that wish they had brought their rigs out to race. Going hand in hand with that, $20 entry fee, what additional proof do you need that especially in these tough economic times keeping the entry fee low will bring the racers out.

#2 1000+ spectators. Anyone wondering how to get spectators to their events needs to look at what "Griz" and his team did. It was $7 for gate admission, and they made out $2 off coupons that were out at businesses over the weeks preceding the hill climb. That's how to get people in the gate, make it an affordable option for a family to go to. I believe this is also the reason the food and beverage vendors did so well also, low gate fee equals spending money for people on food, drink, and souvenirs. I talked to the manager at the Schuss Mountain gift shop Sunday morning, and he told me Saturday could be the biggest sales day they had since the Christmas/New Years holiday season. He was quite excited about the possibility of the snow hill climb coming back in years to come.

All in all it was a great weekend, and very enjoyable for everyone that was there. I really am looking forward to next year and hopefully my Bronco will be together so I can run it also. Primm is next weekend already with the start of race season around here not far behind. Reminds me why I love this sport!!!

Until next time, See you in the Staging Lanes!!

Isaac DeHaan (

This email address is being protected from spambots. You need JavaScript enabled to view it.

)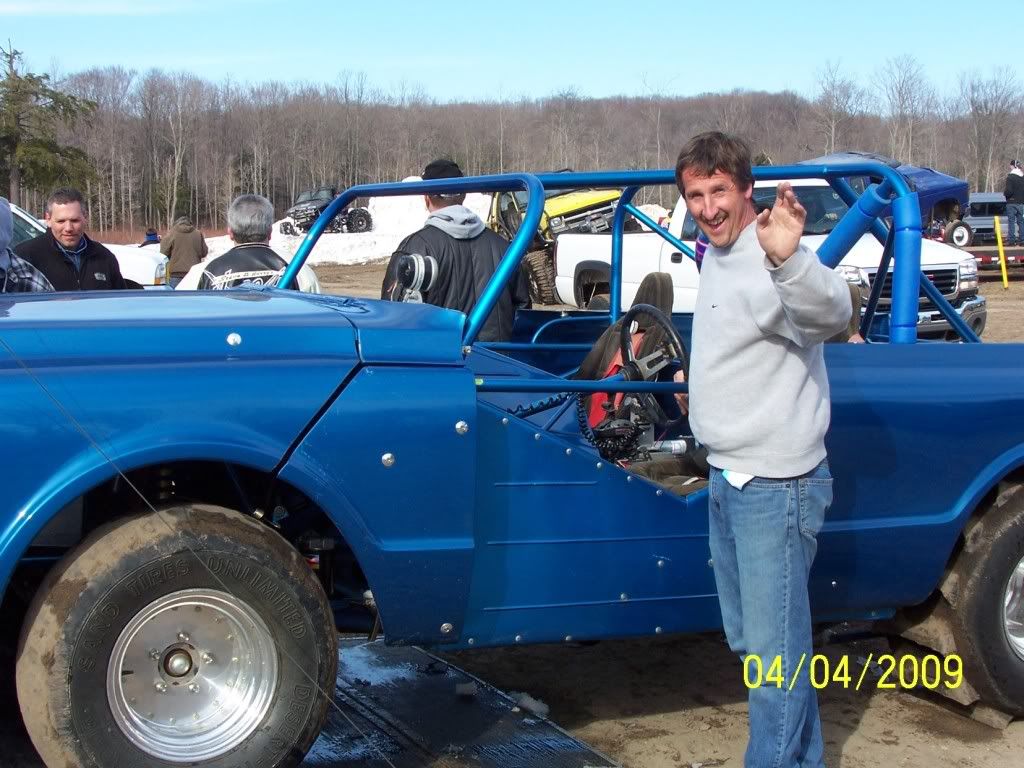 Mike Page Super Mod Class Winner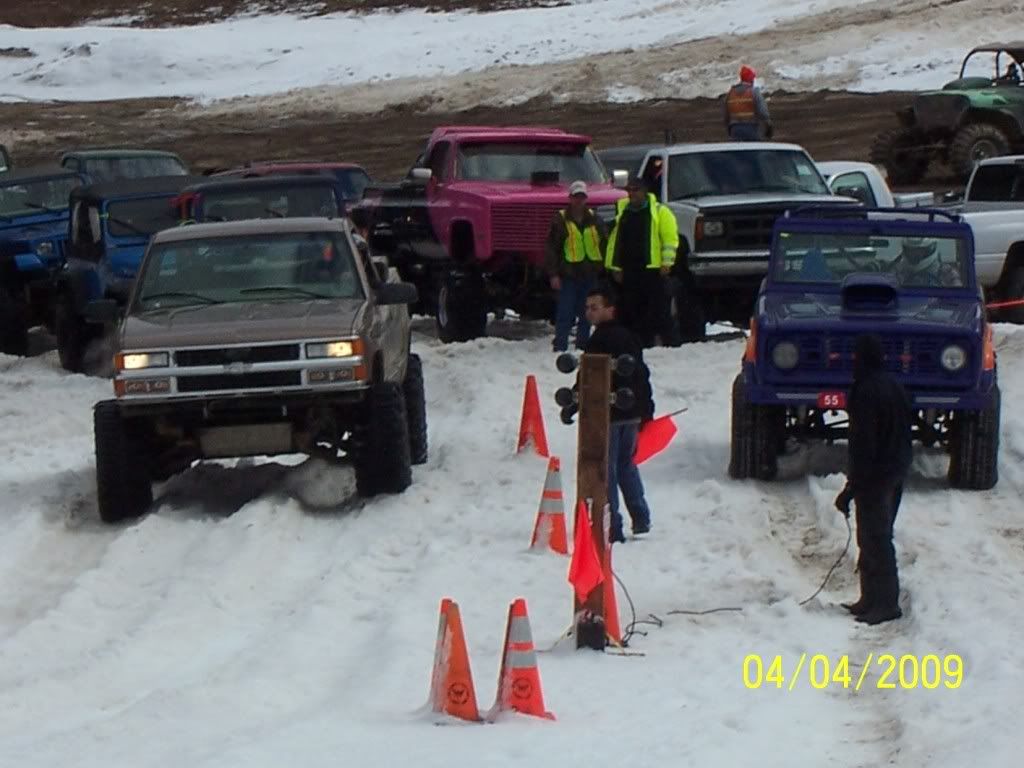 Mike DeHaan (right) raced his Bronco in the Snow Climb


Mike Page going for a wild ride.


Ron Chittenden catching some air in his Chevy Truck.


Super Mod Semi-Final Round: Mike Page (Left) vs. Kip Martin (Right)
Mike Page vs. Kip Martin
Ron Chittenden vs. Mike Page
Kip Martin vs. "Turbo Tom" Egan
Shawn Boyd vs. Ron Chittenden
Photos & Video Courtesy Isaac DeHaan and Greg Kish/Craig Jeske/Jeske Bros. Racing